WE-EF founder Wolfgang Fritzsche has passed away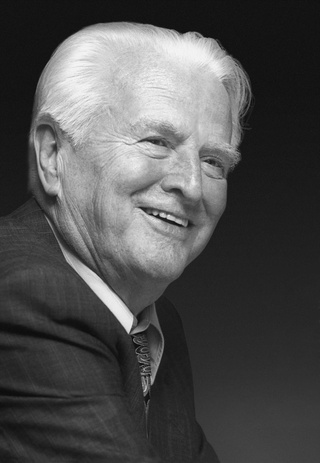 Mourning for Wolfgang Fritzsche: the senior partner of the lighting manufacturer WE-EF passed away at the age of 91 on Thursday, 2 April 2015, in his home town of Bispingen.

Wolfgang Fritzsche was an impressive figure, who led WE-EF with great commitment and passion, but he was also an entrepreneur of the old school – a trailblazer who preferred to trust his intuition and practical experience over what is written in textbooks, and for whom the welfare of his employees was just as important as the company's sales figures. His main focus was developing technically straightforward, user-friendly solutions to complex problems. 'Anyone can do complicated' was his motto, which still holds true for WE-EF today.

Born in Flöha, Saxony, on Christmas Day 1923, Wolfgang Fritzsche moved to Bispingen as a young child, where he trained as an electrician before receiving his master craftsman's diploma in September 1949, and founding his own electrical installation company on 1 January 1950. He named it WE-EF, the phonetic version of his initials. The young entrepreneur had courage and vision and wanted to build a strong brand, which led him to specialise early on in professional exterior lighting. In 1960 he began production of the first industrial and technical streetlighting luminaires with housings made from aluminium sand casting. The foundation stone for the company's success story was laid: WE-EF has since grown from a small family-run business to a global manufacturer of exterior lighting with a worldwide network of partners and around 450 employees.

Wolfgang Fritzsche was the first to recognise the importance of the Asian market, founding the company's first international joint venture in 1981 in the form of WE-EF LIGHTING Thailand. It has since been run by his son Thomas Fritzsche, while his son Stephan Fritzsche, who joined the company in 1986, heads up the WE-EF headquarters in Bispingen. Wolfgang Fritzsche was also the driving force behind the establishment of a new branch in Neuendorf im Sande near Berlin in 1991/1992 shortly after Germany's reunification. After his retirement Wolfgang Fritzsche remained actively involved in the company and was a member of the advisory board until his death.



Luminaires that provide effective and innovative solutions for architectural lighting challenges.
Learn more