Where will Corporate Real Estate be in 2020?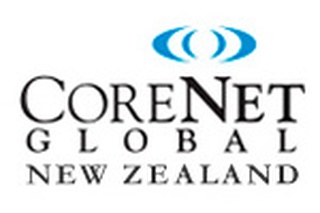 Forget about using a crystal ball to try and predict the future of Corporate Real Estate. CoreNet Global has recently completed a global research project focusing on the future of Corporate Real Estate out to 2020 and beyond. This research project has a global perspective and has drawn on over 280 interviews with many of the world leaders in the field of Corporate Real Estate and Business.
David Heaton, Director, CoreNet Global, Atlanta, United States was responsible for managing one of the key project tasks and personally conducted many of the interviews. David will be in New Zealand and this is a unique opportunity to come and hear some of the findings of the research and learn from the insights gained.
Bob Bull, General Manager Property, Air New Zealand, and Garry Pellett, Head of Properties, Bank of New Zealand, who were both part of the panel of Global Leaders interviewed, will be co-presenting the findings with David.
Come along to what will be an informative and thought provoking presentation that will give you a valuable insight into the future of Corporate Real Estate and workplace.
Venue, drinks and refreshments kindly provided by Colliers International.
Date and Time of event: Monday 30 July 2012, 5.15pm arrival for a 5.30pm start.
Venue: Craigs Investment House, Level 10, 36 Customhouse Quay, Wellington RSVP
Register by Thursday, 19th July 2012 to secure your place.
Cost: CoreNet Global Members FREE
Non-Members - NZ $50.00 excluding GST