Win a $1000 Designer Rugs voucher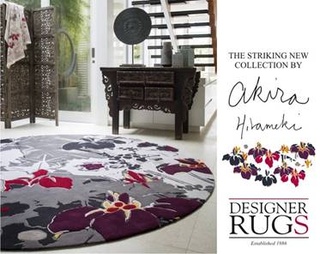 VOTING ENDS WEDNESDAY 21ST NOVEMBER 2012
Designer Rugs commenced Evolve Awards 2012 in March this year. In August the judges came together to select The Top 25 finalists, and now it's time to decide the winner of the People's Choice Award.
With over 450 submissions from Australian and New Zealand Interior design professionals, each of the 25 shortlisted finalists have the opportunity to win the People's Choice award voted by industry and the general public.
The winner of this award will receive a $1000.00 Designer Rugs gift voucher.
One lucky voter who has voted for the winning rug will also win a $1000.00 Designer Rugs gift voucher.
Visit the Designer Rugs Facebook page from Wednesday, 12th September and view the voting app at the top right to be part of selecting the Evolve People's Choice.
You can only vote once and for one design - your favourite!
The six finalists will again form part of Designers Rugs ID Collection to go on sale 22nd November. The panel of industry judges to select these designs will include Greg Natale of Greg Natale Design, Meryl Hare of Hare + Klein, Stephen Ormandy of Dinosaur Designs, plus Eli Tal and Yosi Tal of Designer Rugs.
Designer Rugs continues to lead in the Australian market with custom-made rugs and carpets. Working closely with Australia's top designers, architects and artists for over 24 years, as well as collaborating with leading creatives Akira Isogawa, Catherine Martin, Easton Pearson, Dinosaur Designs, and indigenous artist Minnie Pwerle to name a few, Designer Rugs remain at the forefront of floor surface design.
Liz Stoneman - Marketing Coordinator, Designer Rugs liz@designerrugs.com.au or +61 2 9550 9933.

Suppliers of hand-knotted and hand-tufted rugs.
Learn more