Wood waste boosts new Timaru pool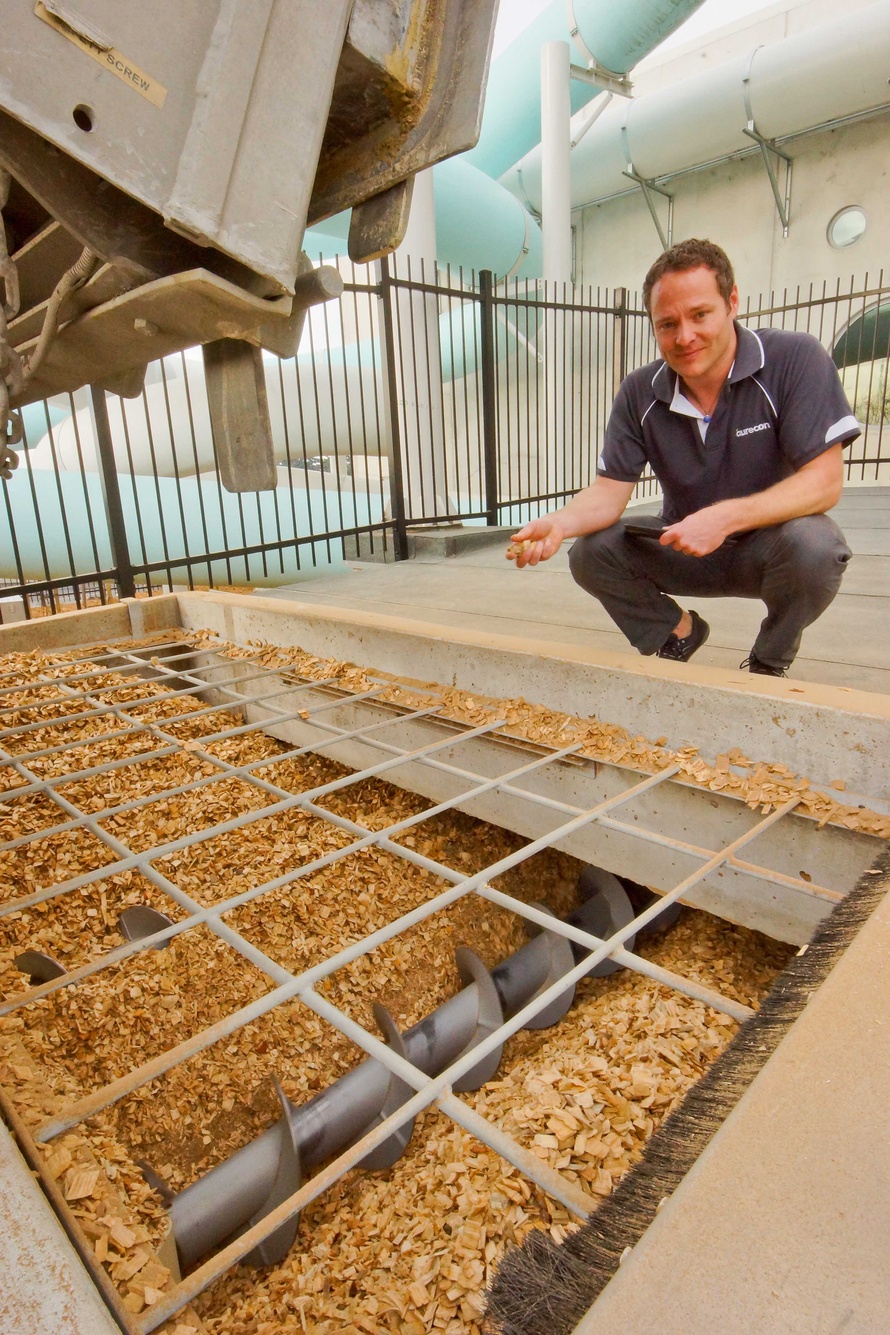 Aurecon in the swim with pool technology
Wood waste is being used to boost heating of the new $18 million indoor Caroline Bay Aquatic Centre, just opened by the Timaru District Council.
This energy saving move is believed to be a first for commercial swimming pools in the South Island. Using the biomass will save an estimated $60,000 a year in heating bills for the project, which boasts three pools including a 25m training pool.
The sustainable solution is the work of engineers Simon Taylor and Jonathan Halliday at Aurecon in Christchurch.
"Pools like this can be very expensive to run, especially in the first year. Using wood chips for boost heating issignificantly cheaper than traditional alternatives and a really cost effective solution. The two biomass boilers will use low cost locally sourced sustainable wood chip, coming from local forestry waste residues or diverted from the local municipal waste stream."
Taylor said heating and ventilating a swimming pool could be a complex process to ensure that heat recovery was maximised and that the environment was warm but without condensation. He said the Caroline Bay Aquatic Centre was very highly insulated and sealed to ensure that as much of the heat generated in the building stayed inside.
"Ventilation systems will recover every ounce of heat possible, which will be used for heating the pools, showers and the pool hall."
A building wide intelligent control system would minimise the energy consumed by the lights.
Halliday, a senior mechanical engineer with Aurecon, said it was a carefully balancedprocess.
"Typically you want the air temperature to be as warm and humid as possible without causing condensation or discomfort – around 27deg C."
He said technology around pool heating has become increasingly sophisticated but some operators failed to fully utilise their systems and so still had high running costs. Factors such as pool covers and ventilation control were essential to help with efficiencies.
Taylor said the innovative move made sense as the Timaru District Council had access to a wood chipper and ready access to wood waste.
For further information:
Simon Taylor, 03 375 1341, 021 897 950, simon.taylor@aurecongroup.com

Provides global engineering, management and specialist technical services to government and private sector clients.
Learn more