Workplace health and safety report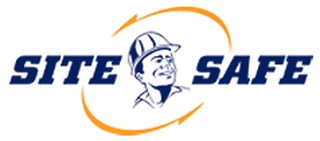 Site Safe NZ Inc the construction industry's advocate for health and safety firmly supports the Independent Taskforce on Workplace Health and Safety Report Recommendations that were released yesterday.
Site Safe's Chief Executive Alison Molloy said "in particular Site Safe supports the recommendations: greater worker involvement, a new agency working closely with ACC Government Procurement Practices, and improved incentives to reward good health and safety performance."
The Construction Industry is well known as one of the five most dangerous workplaces in New Zealand. "Site Safe's primary objective is to promote the value of health and safety in construction and reduce harm, this is achieved by working with the construction supply chain of businesses to provide leadership to the industry" Ms Molloy said.
"To achieve a 'step-change' in New Zealand's health and safety performance, a shift in attitude is required and this needs to be at all levels in workplaces: from the employee and contractor through to leaders and clients. Through Site Safe, major contractors and their associated business partners in the construction industry have been implementing a number of integrated safety planning, and training approaches over the past 12 years to create a culture of safety across the industry. Two independent studies have verified the effectiveness of this approach in reducing injuries and improving health and safety practices" Ms Molloy said.
A strong endorsement of genuine and effective worker participation is seen in Site Safe's Building Construction Passport course motto 'safety is everybody's responsibility' – over 45,000 New Zealand workers were trained on this course in the year 2012.
Site Safe also continues its motivating initiatives such as highlighting member companies' leadership, best practice, practical advice and solutions, and stories of successful health and safety initiatives in construction.
Site Safe has been assisting construction businesses to improve their health and safety culture and manage site hazards to reduce injuries since 1999. With over 3000 member businesses, Site Safe is the construction industry's not-for-profit organisation whose mission is to promote and advance a culture of health and safety across the construction industry.
For more information on Site Safe go to www.sitesafe.org.nz
Site Safe is membership based, not-for-profit, and our services cater to the entire construction and related industries.
Learn more
Regional Office/Distributor
Site Safety
2/28 Canaveral Drive
Albany, Auckland, 0632
Phone: 09 634 0...