APC Dayliter® smoke and fire venting skylight
The APC Dayliter® is a Factory Mutual Approved smoke and fire venting natural roof lighting product that addresses current passive roof venting concerns within the building industry.
An internationally approved product and meeting a number of codes, APC Dayliter is a low cost, lightweight, high impact and modified acrylic twin-skin natural roof lighting product that uses a proprietary heat-sensitive material and in the event of fire, gravity-drops prior to fire temperature reaching detrimental levels. The base and safety cage is manufactured from high grade aluminium. Ideal for use with ESFR Sprinklers, and unlike mechanical smoke venting products, APC Dayliters® have no moving parts and no costly ongoing maintenance or inspection procedures.
Available in a standard size of 2400mm x 1200mm, APC Dayliters are supplied with flashing kits to match any roofing profile and are simply retrofitted into existing buildings or designed into new projects. Other sizes available to order.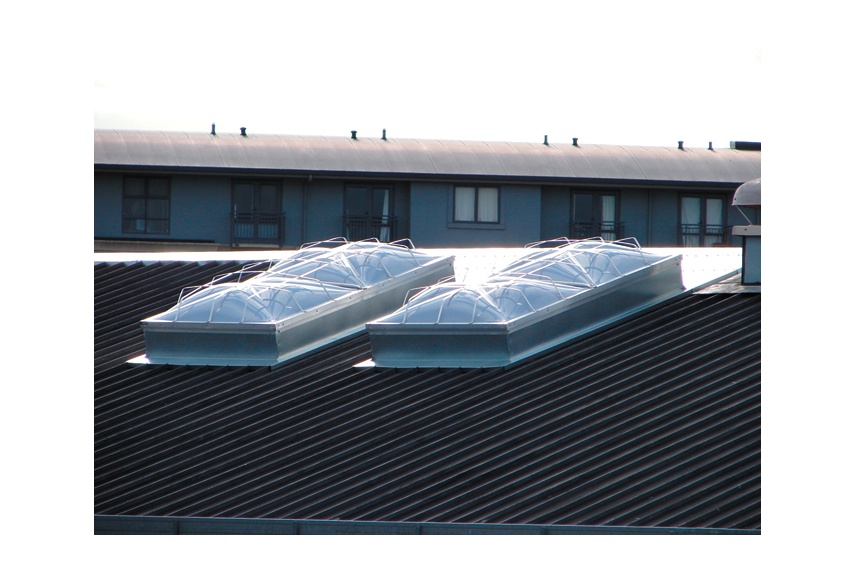 Contact Roofing Industries
More Roofing Industries products