All elements in the large oak Compound sideboard work together harmoniously to provide a multi-functional storage solution that combines drawers, shelves and cupboards with plenty of style.
The Compound range name refers to the compound mitres used along the front of each unit. The same detail used on the back of the doors and drawers means that they have very narrow shut lines, giving each piece a very minimal look. The legs are made out of solid American white oak and the body, doors and drawers are made from a combination of veneer and solid edged board. The doors and drawers also feature touch pop-out mechanisms, meaning no handles are required.
Available in oak and walnut, and in small and large sizes.
Small: 150 x 40 x 60.5cmh
Large: 200 x 40 x 60.5cmh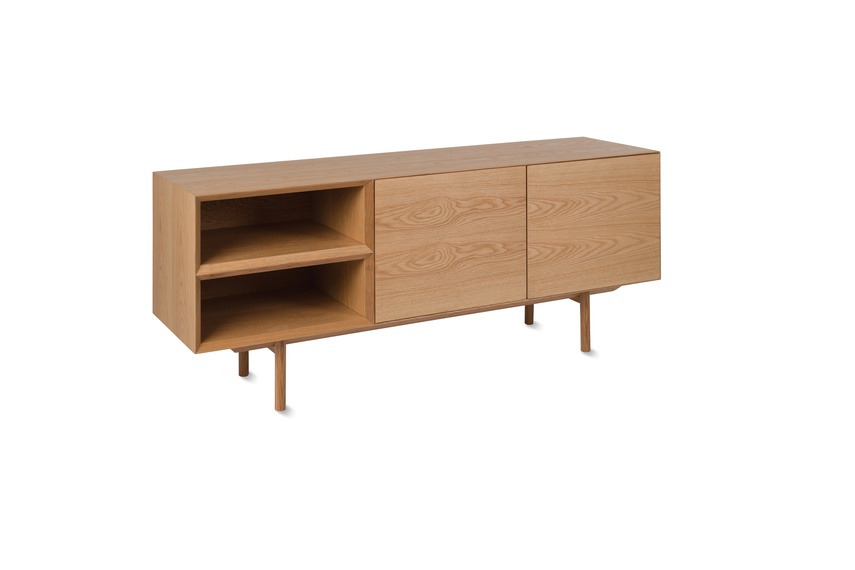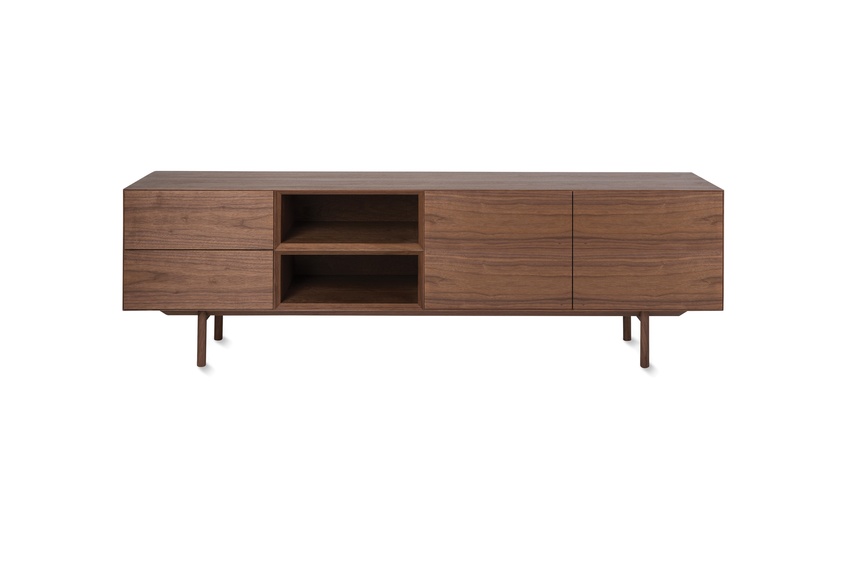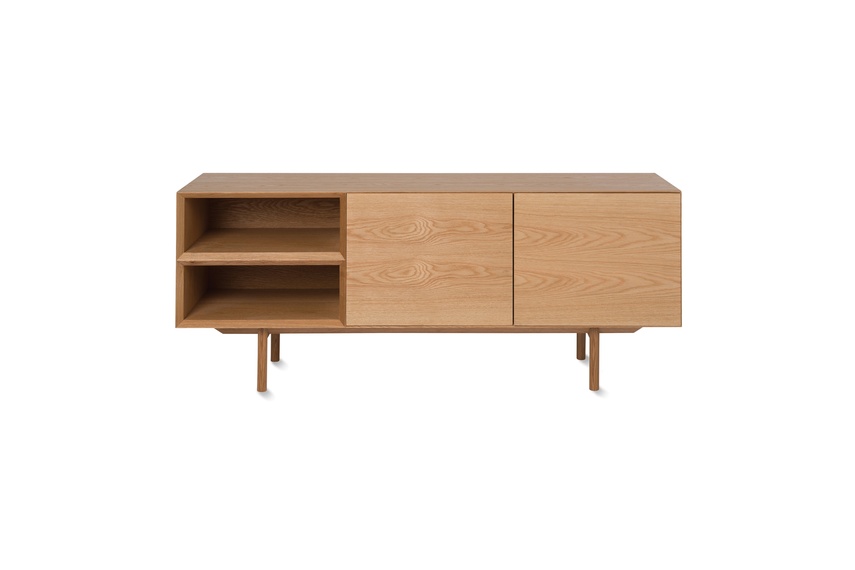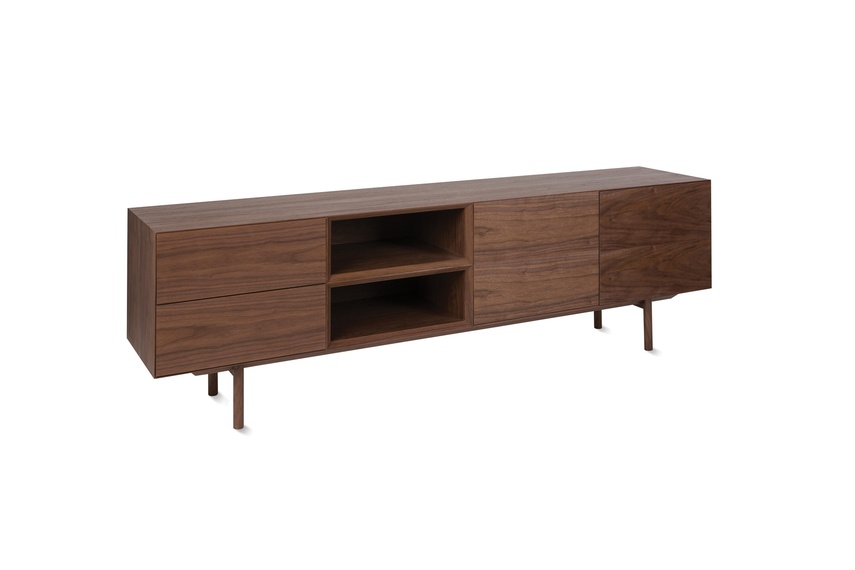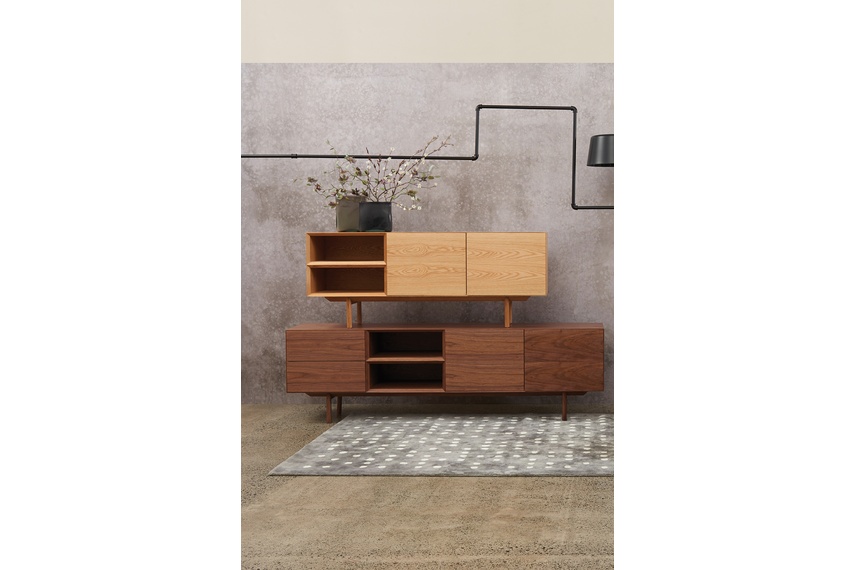 More Citta Design products