Windows and doors can be specified easily via Fletcher Aluminium's Design Resource. Registration is not required and accessing details is as easy as dragging the chosen profiles from the Design Resource website straight into a CAD project.
Design Resource includes the Fletcher Aluminium 35mm Pacific Residential Suite, 40mm Pacific Architectural Suite, 52mm Pacific Thermal Suite and the 48mm Atlantic High Performance Suite.
All suites feature Smoothtech™ innovative integrated sliding door systems. This technology allows effortless action where even very heavy doors can move at a touch and a pressure equalised rain screened sill design maintains superior weathertightness.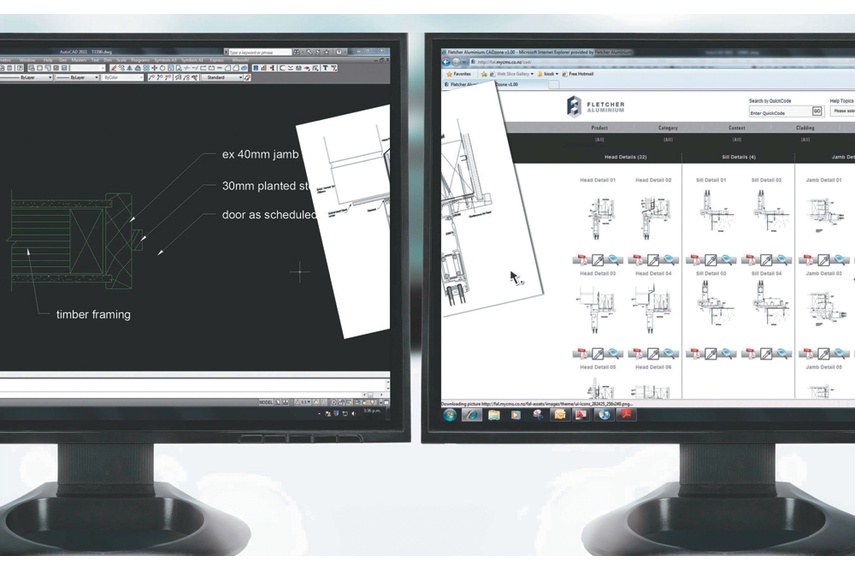 Contact Fletcher Window and Door Systems
More Fletcher Window and Door Systems products