Elkay EZH2O water bottle refill station
Elkay, an American-owned and operated manufacturer of drinking fountains and bottle filling stations, is introducing new features to its popular EZH2O bottle filling stations that save facilities energy and maintenance time.
Elkay introduced the bottle filling station in 2010 in response to consumer demand for drinking water and the growing concern regarding the environmental impact of bottled water. The new EZH2O bottle filling stations feature energy-saving benefits, including a programmable setting to reduce the power used for the unit when the facility is not in use. 
Enhancements make maintenance easier. With the new models, when you change the filter, the monitor light is reset automatically. This simplifies filter changes for maintenance workers by saving them several steps and about 15 minutes every time they change a filter.
New models also have advanced self-diagnostic features built into the station. If a unit needs service, sensors detect the issue and send an alert message to the screen on the front of the unit, and maintenance staff have a visual indicator. Less down time for the units result in a better experience for the end users and fewer phone calls to the facility manager with complaints.
The energy-saving and maintenance improvements to the EZH2O bottle filling stations are valuable for maintenance staff but are also appreciated by architects and building owners and operators who want to offer modern amenities while operating energy-efficient, low-waste facilities.
Ideal for high-traffic applications such as educational facilities and indoor recreational areas.
Green Ticker provides immediate feedback supporting sustainability initiatives.
Optional 3000-gallon capacity WaterSentry® Plus Filtration System and LED Visual Filter Monitor.
Vandal-resistant one-piece bubbler.
Easy-to-operate vandal-resistant pushbutton activation.
Embossed graphics to enhance ease of usability.
Real drain system–no standing water for disposal.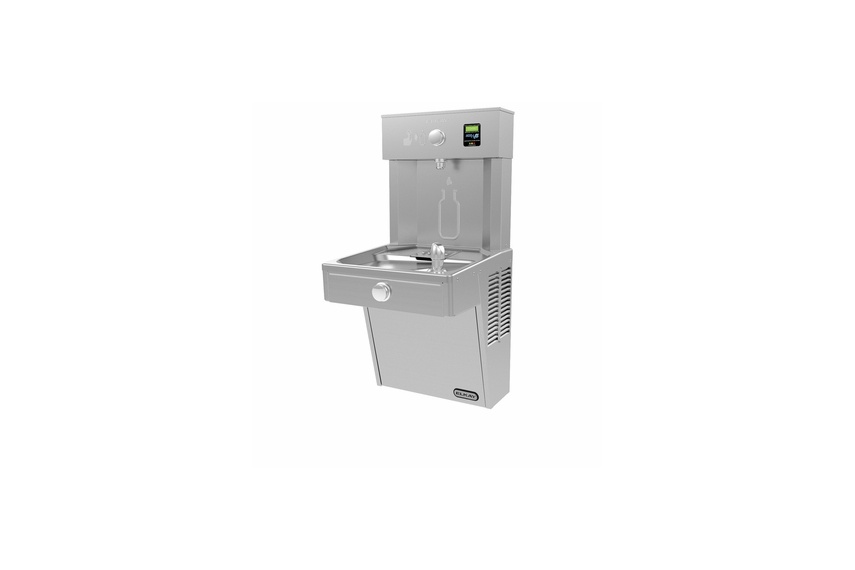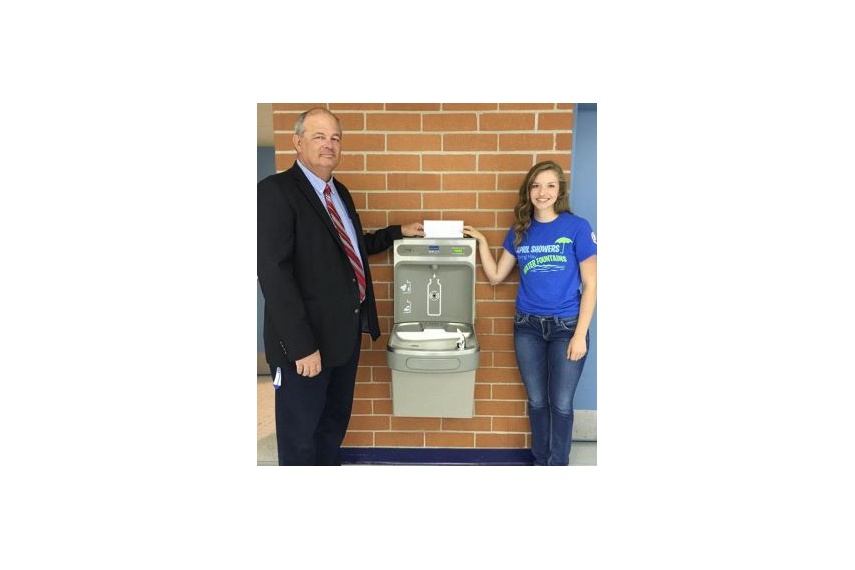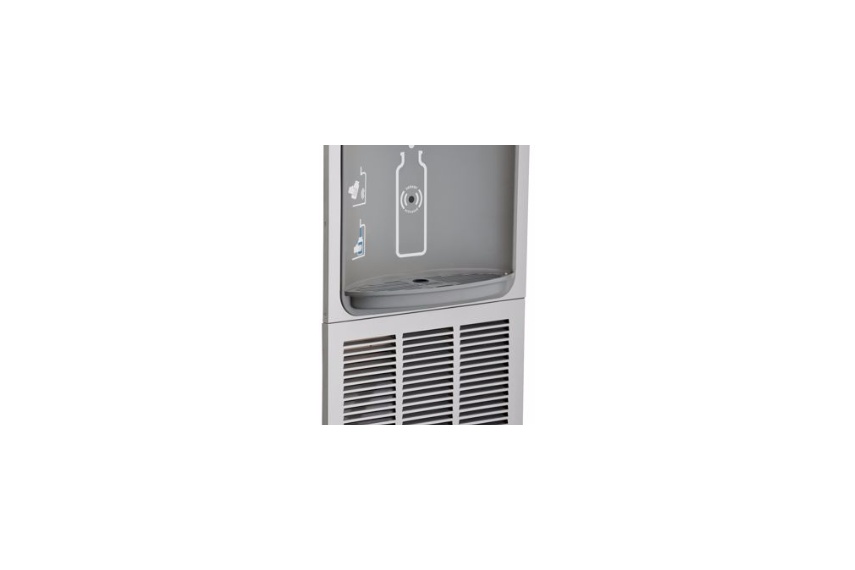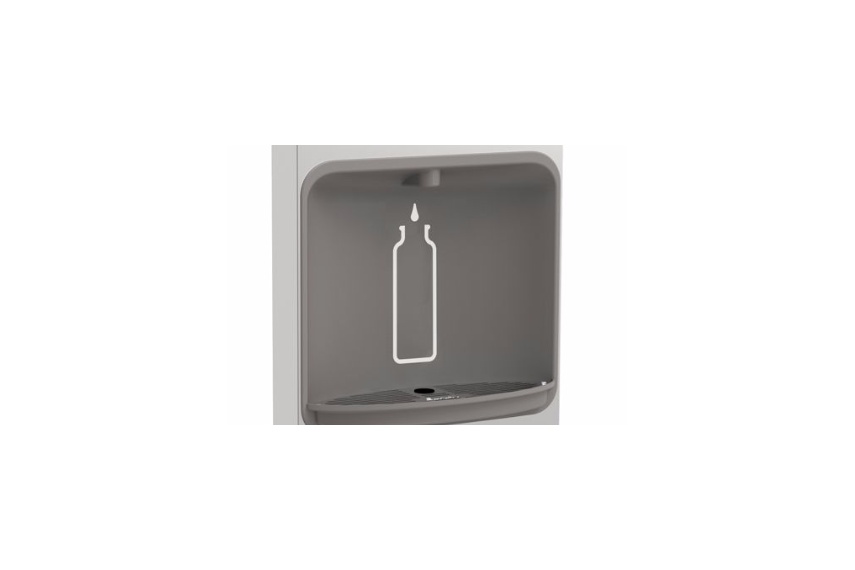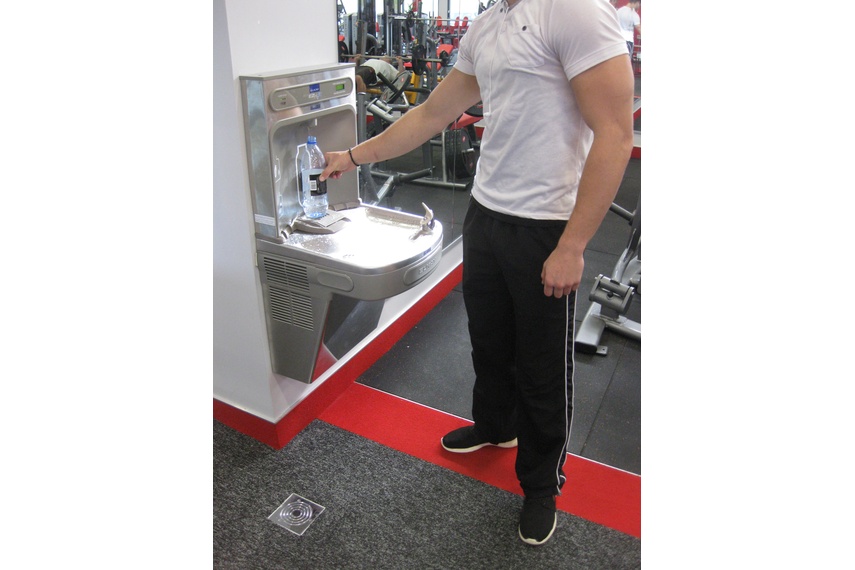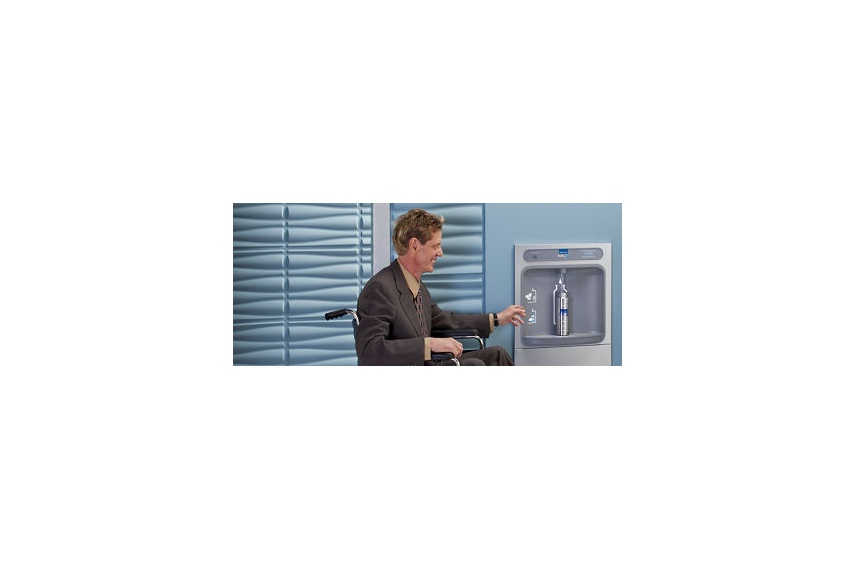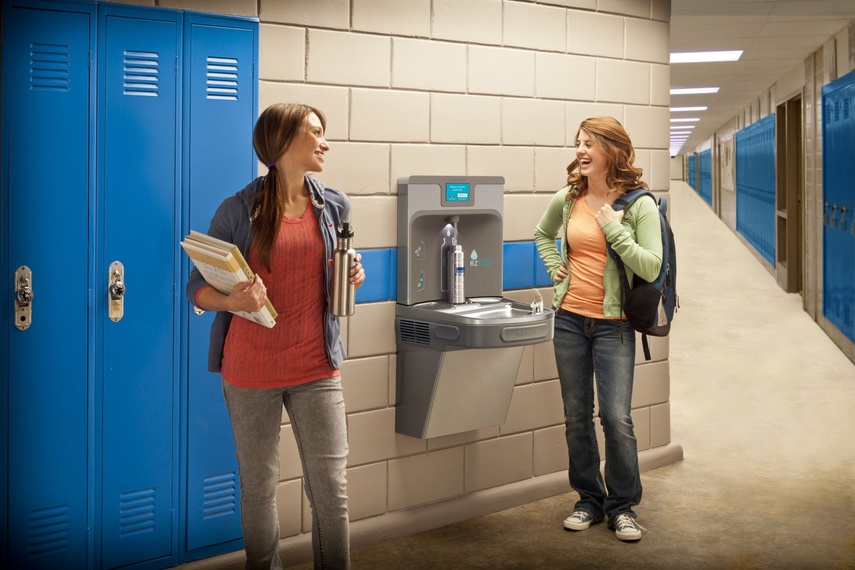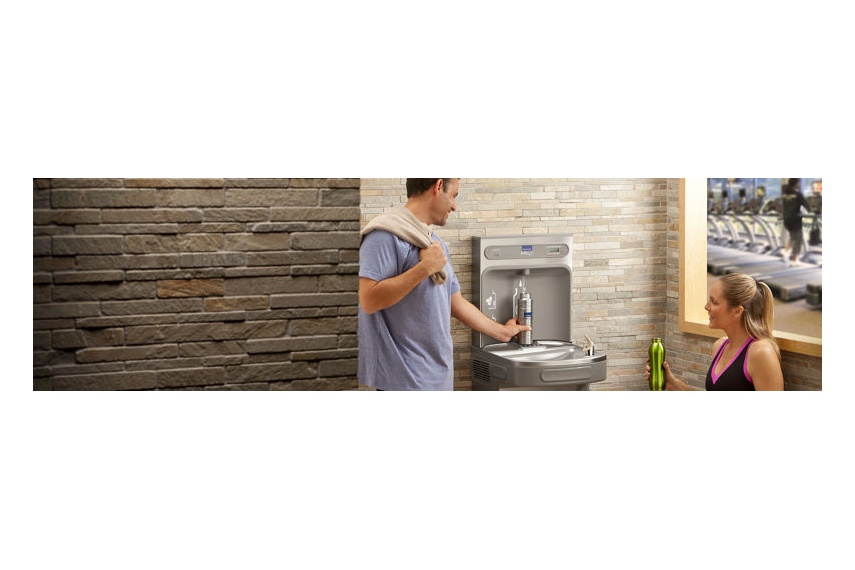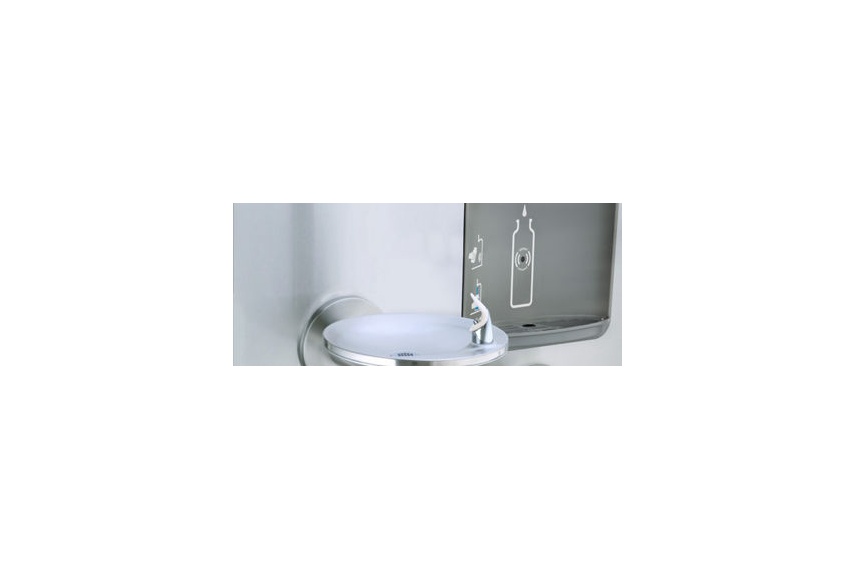 More AquaGo/ChemChek products