Foraze range of Italian-made sinks
Product range:

Cinzia, Eureka, Isola, Punto Quadro, Quadra, Siros
Supplier:
You need to look no further than this latest range of Foraze sinks made in Italy for New Zealanders.
You can choose from 31 new models with many outstanding features and benefits your clients will love.
Try a large, deep Eureka bowl with a water economizer, or maintain square lines with the Quadra series, which can be over- or under-mounted and has an internal 10 mm radius to keep cleaning easy.
The Isola sits proudly at 100 mm on the benchtop, or try the Cinzia range under-mount solutions for solid surfaces. What about Punto Quadro with the unique "strawberry patch drainer?"
You'll even find the Siros range – competitively priced without compromising on quality.
Utilize your under-bench space with a Foraze Spazio Plumbing Kit. It neatly directs all the piping back under the sink towards the back of cabinet to accommodate the installation of shelving, a drawer or to store general household goods.
Choose from the wide range of accessories, whether it's the matching stainless steel perforated tray and drainer, beech chopping board, or pop up waste.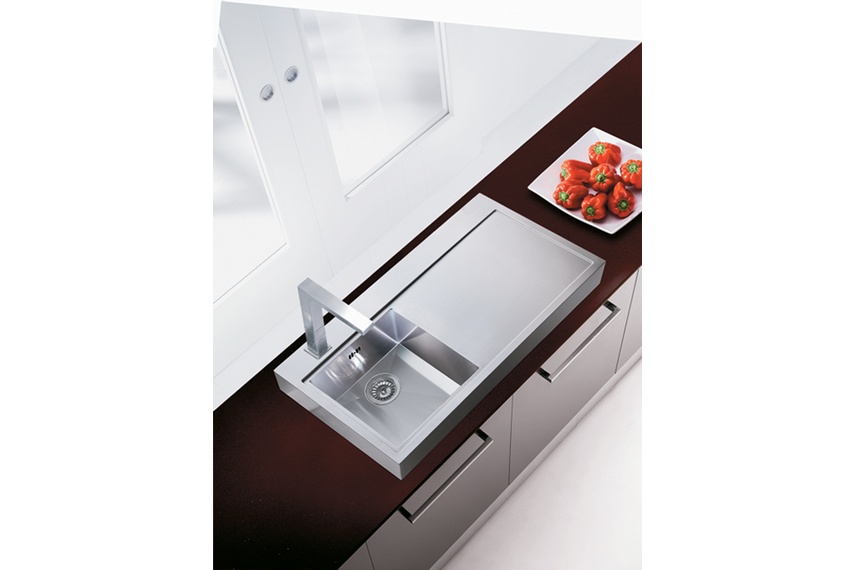 Contact Heritage Hardware