The I-Built HD 7.5* software tool to support I-Built's engineered wood products range
The I-Built software includes all the span tables and engineering properties for the full range of I-Built products which includes I-Built LVL, Hyne Glulam and LP SolidStart I-Beams. The software delivers innovative design procedures, a powerful graphical interface and the ability to command complex load functions. It also provides superior reporting and certification for the end user.  Downloaded and used by over 1000 specifiers across New Zealand, the HD software is a useful tool for all specifiers. 
It is a reliable and practical tool that is free to download and use, and has training and support available by the I-Built technical team. 
*Please note previous versions of Hyne Design V7 are still current and acceptable to use.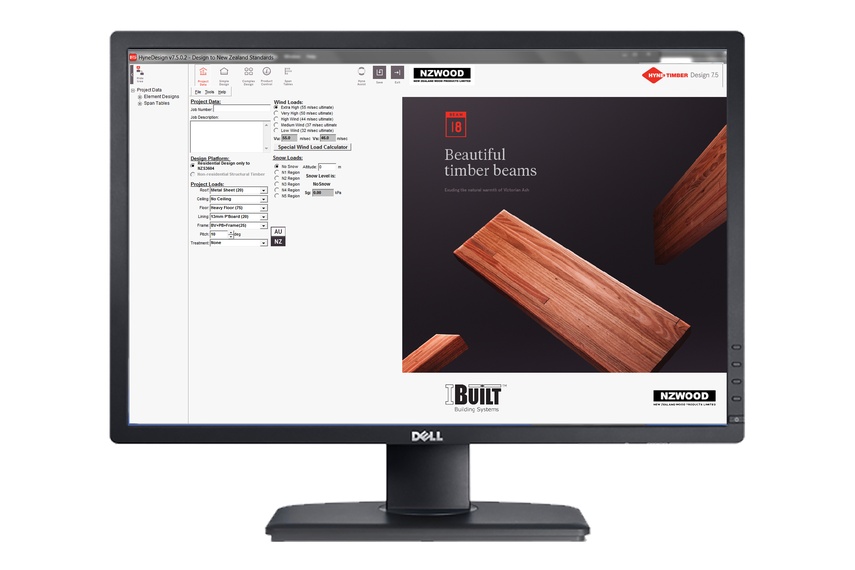 Contact New Zealand Wood Products
More New Zealand Wood Products products