Jasper contemporary concrete range
The Jasper contemporary concrete range is new from McCallum Bros. Ltd. The range has been designed in conjunction with Peter Fell and is exclusively available through Allied Concrete Ltd nationwide.
The Jasper range will spice up any designer's repertoire. The palette offers customers a new range of warm and contemporary colours that fit with popular cladding trends currently in the market. The unique red rock component combines with oxides and other ingredients to produce an exceptional depth of colour.
The Jasper range has been used for interior flooring, driveways, patios and footpaths. Finishing options include, but are not limited to; cut and grout, honed concrete and lightly etched. The product is extremely hard wearing and has great abrasion resistant properties. The "on the floor" costs of Jasper are comparable, if not more economic than, other exterior, interior flooring systems. Jasper concrete is produced in accordance with NZS 3104 exclusively by Allied Concrete Ltd nationwide, and is only available for application to experienced placers.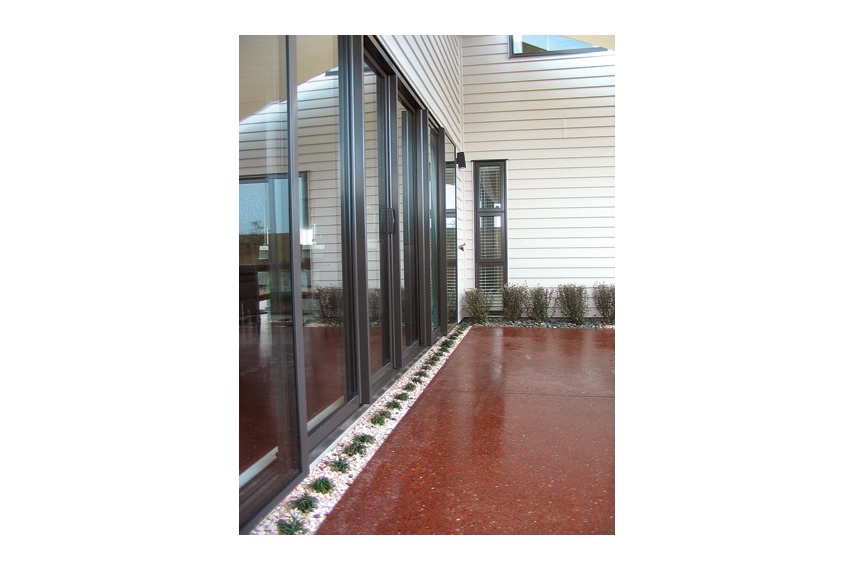 Contact McCallum Bros Ltd