Modular retaining wall system
Stone Strong Systems offers a unique, modular precast large block retaining wall system to meet your needs and specifications. The attractive webbed block design minimises concrete volume and transport/handling weight while maximising geotechnical performance.
Close dimensional manufacturing tolerances, robust structural design and 40 mPa concrete allows for a 100-year design life within a broad range of applications and engineering settings. Minimised excavation and off-site spoil removal with subsequent time and cost savings are readily achievable.
Stone Strong's main 24 SF block boasts a 2.2 sq/m face that measures 2.44 m by 0.92 m, making it the largest precast retaining wall block available in the NZ marketplace. Big blocks are complemented by a 6SF 0.56 sq/m block as well as a range of dual face, corner, step and cap blocks. Curved, tiered and stepped walls are readily available as part of the overall design package. Retained heights are only limited by the imagination with straight gravity solutions up to 4.5 metres readily available and geogrid applications well in excess of 10 metres.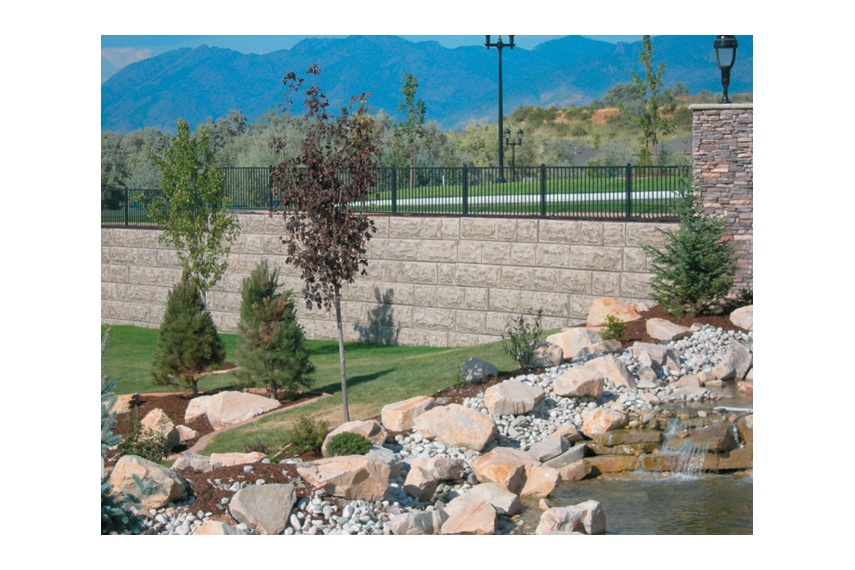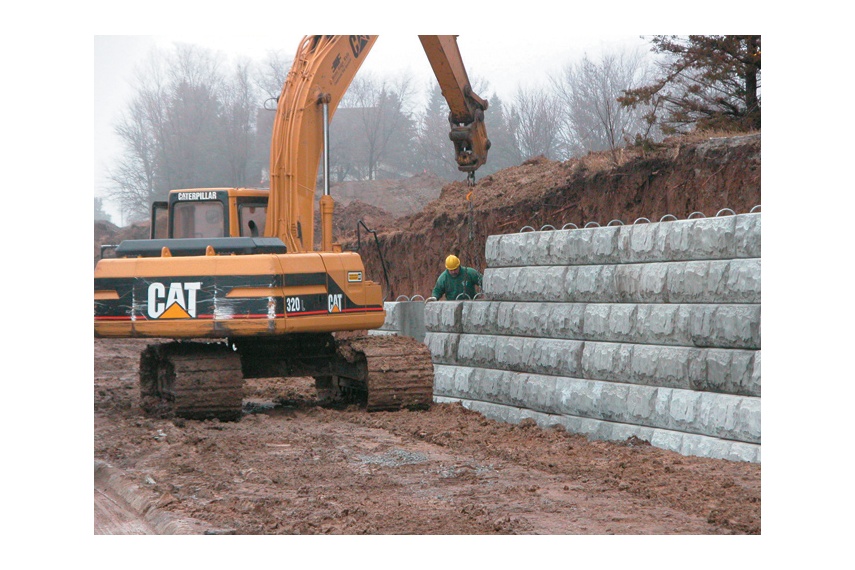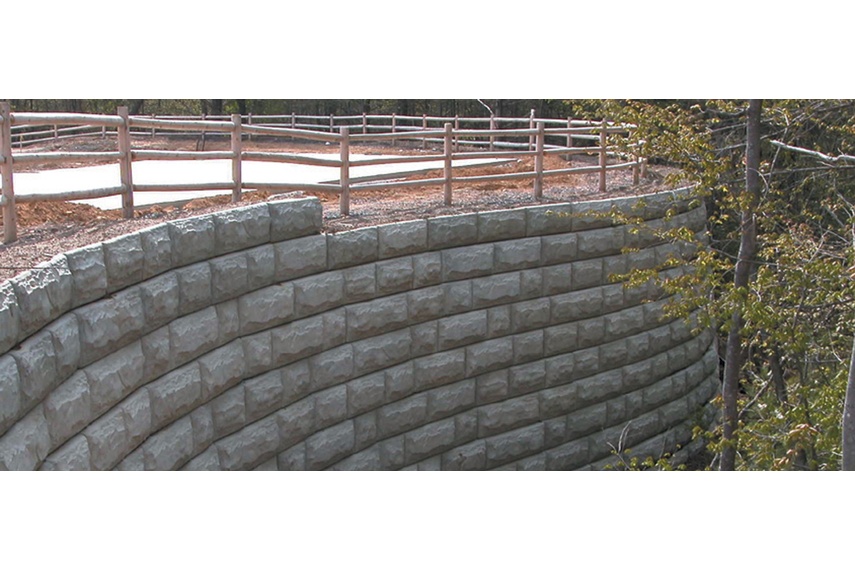 Contact Stone Strong Systems