Rooflighter and dropout vent
The APC Dayliter passive smoke and fire ventilation system, which doubles as a rooflight, is now available from Roofing Industries.
APC Dayliters are factory mutual approved and can be retrospectively fitted. The system immediately provides a solution to specifiers requiring a natural rooflighting product which incorporates a low temperature drop-out dome allowing rapid ventilation of smoke and heat in the event of the fire. APC Dayliters can be used in conjunction with normal rooflight systems and are suitable for commercial, industrial and residential applications.
APC Dayliters are supplied in a range of configurations and sizes (including Twinskin versions) They are relatively cost-competitive and have a low maintenance requirement unlike mechanical and other vents.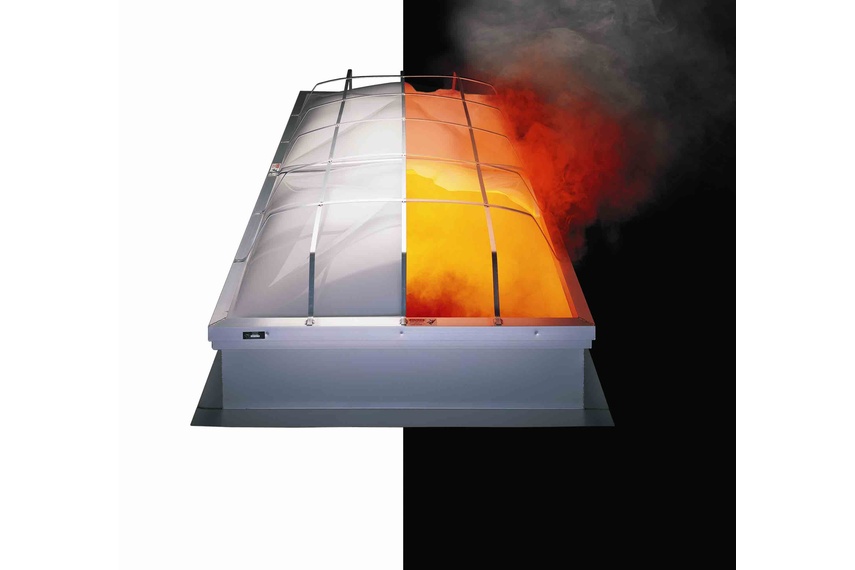 Contact Roofing Industries