SAFA-SLAT structural infill for balustrades
Unex Systems has released a stylish structural infill for architectural balustrades and screens, the Sāfa-Slat system.
Manufactured from high tensile and durable aluminium. Clean horizontal lines complement contemporary architecture, and offers a new alternative to the more traditional infills such as glass or vertical baluster.
Designed for privacy and shelter, engineered for safety and compliance with section F4 Safety from falling of the New Zealand Building Code when installed in accordance with Unex Systems' specifications.
Sāfa-Slat is particularly ideal for the following applications; standard height balustrades where privacy from lower areas is required, higher screens where shelter from wind or privacy from adjacent areas at a similar level is required, apartment dividers, BBQ backing screen, patio and urban landscape screens.
Full technical back-up is available for architects and architectural specifiers, including site-specific engineered designs for non-standard fixing details.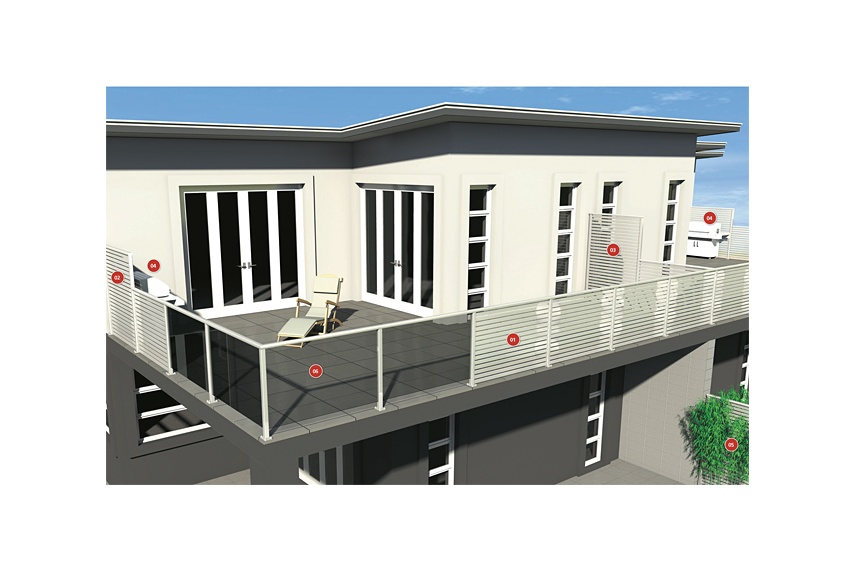 More Unex Systems products