The Saniplus by Saniflo is a quiet and powerful solution for installing an extra bathroom facility with minimal hassle.
Installation via traditional plumbing methods requires more time and more money, not to mention a little thing called gravity, but with a Saniplus you now have the freedom to install a toilet, vanity basin, shower and even a bath practically anywhere you choose, even below the existing sewer line.
Saniflo's range of small-bore macerating and grey waste water pumping systems can be installed away from the existing sewer line, giving you the freedom to renovate easier and smarter than ever before.
The Saniplus is the top of the range domestic pump, and is the ideal solution for installing a complete bathroom. The Saniplus can pump up to five metres vertically, or 100 metres horizontally, or a lesser combination of both.
Whether you want a bold and imaginative extra bathroom, or would just like another toilet facility, Saniflo offers the easy solution. It's simply the smarter way to renovate.
To find out more about how Saniflo can help solve your renovating requirements just circle the Info-Link number on the enquiry card or enquire online.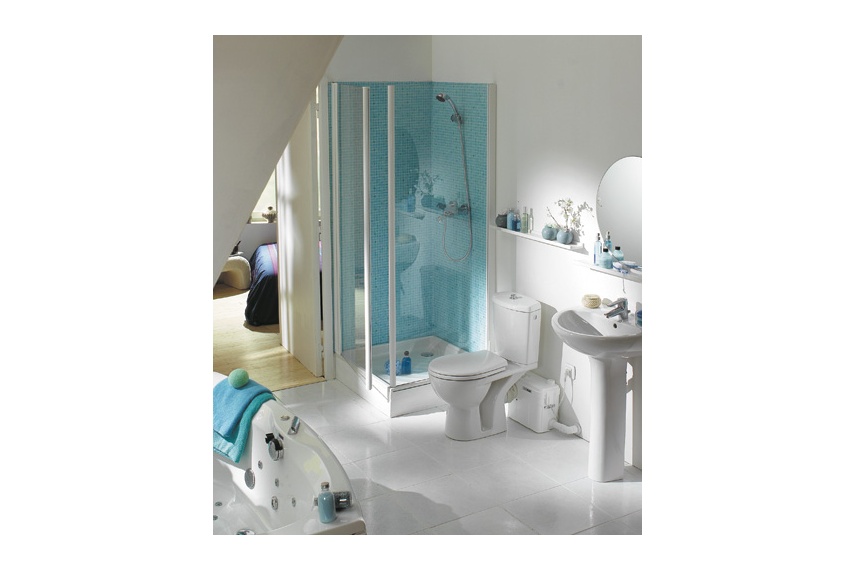 Contact Saniflo New Zealand