The choice between engineered and solid hardwood flooring can start many a lively debate between home builders, homeowners and specifiers.
All discerning specifiers and those in the know appreciate that timber flooring is inherently susceptible to indentation, twisting, cupping and warping. Sustainability, emission and environmental issues are also now a major factor in the buying decision.
Addressing all of these issues, Hydrawood has created a water-resistant, low-indentation timber floor by using a thin veneer top layer laminated to a patented water-resistant, high-density (1100kgm3) core.
HydrawoodPLUS is factory finished with the latest in acrylic UV cured lacquers in 8 standard veneers with the added option of custom pressing any available veneer.
Made entirely from FSC certified timbers and/or sustainable materials it is EO rated, VOC free, has a class one fire rating and uses up to 35 times less of our precious timbers than conventional 20mm solid flooring.
HydrawoodPLUS is the latest development from the company that produces Hydratherm insulated water-resistant, timber flooring available exclusively from Placemakers.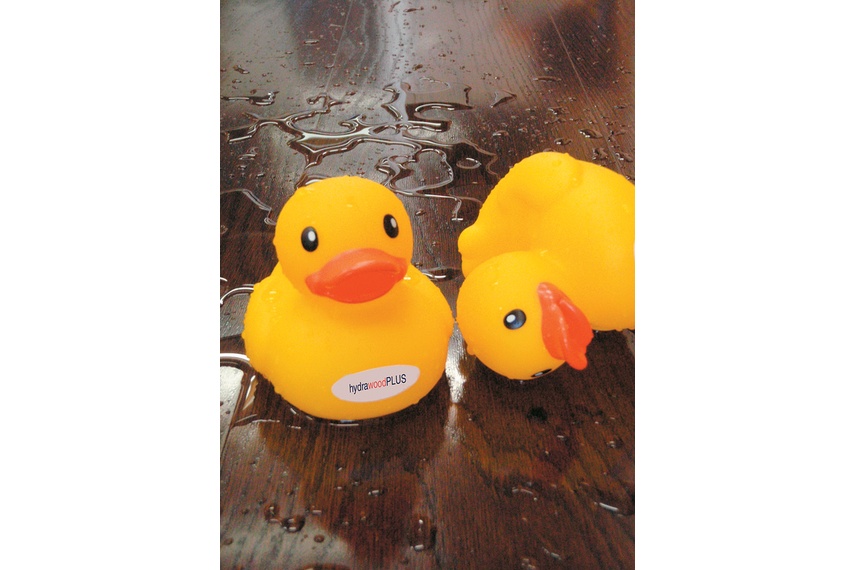 Contact Hydrawood Flooring Systems