The Versadisc™ shower mixer from Felton is designed to evolve and adapt to the users' future needs. It features full front-of-wall access for maintenance and upgrades. There is no need to remove the faceplate when optimising the mixer for a different pressure situation or when cleaning filters.
When a thermostatic mixer is required for future accommodation, the Versadisc™ mixer easily converts to a SmartFlow® thermostatic mixer with the use of an upgrade kit..
Installation is flexible allowing for adjustment in the wall, a choice of top or bottom outlet and no minimum straight pipe out is required in unequal pressure.
The Versadisc™ mixer is suitable for all New Zealand pressure situations, and is covered by a 10 year warranty.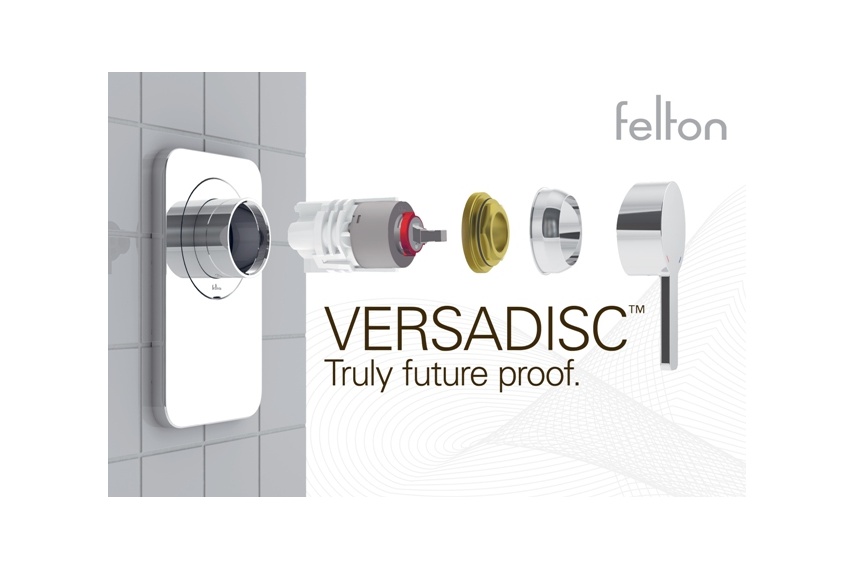 Contact Felton Industries