Waterproof vanities and wall towers
We are a New Zealand owned company trading as United Distributors Ltd, we are based in Wanganui where we warehouse and distribute from.
We import a range of 100 percent waterproof vanities and wall towers direct from China that are made of a high quality synthetic (HQS), which is basically a 16mm solid compressed PVC board that we market in NZ under the name 'CERAFORM'. These 100 percent waterproof products are new to New Zealand and the material doesn't warp, swell or blow up as MDF products do if exposed to water or wet areas.
The product can also be repaired if needed with builders putty or a general fibreglass filler if damaged and repainted by a furniture painter.
The vanities feature a Vitreous China basin and are available in toe-kick, leg-standing and wall-hung models, we also have a wall-tower that allows for greater storage in confined areas.
We also have a Laundry Tub presently being developed and will be available shortly made out of the same Ceraform 100 percent waterproof PVC Boarding. We standby this product and have tested the Ceraform boarding by soaking in water for long periods of time. (Fully submerged in water for over 3 years). All of our products are covered by a 5-year warranty.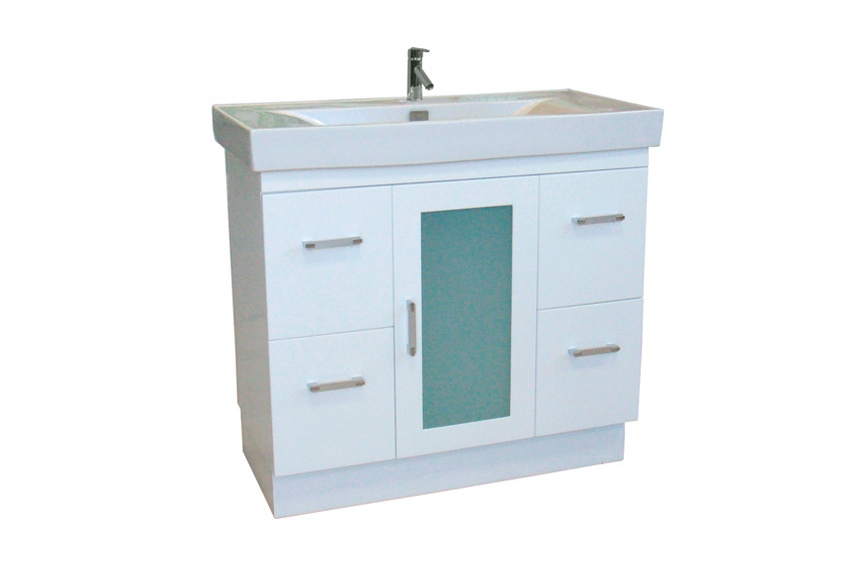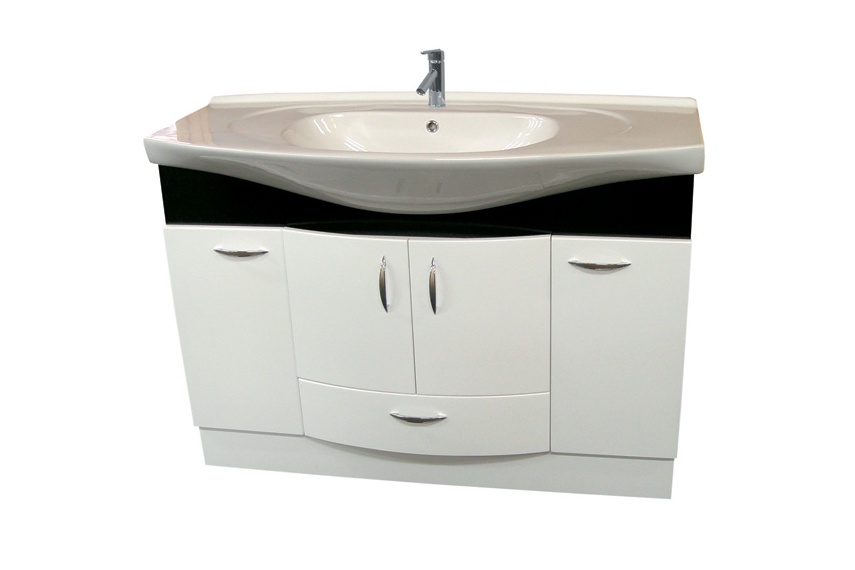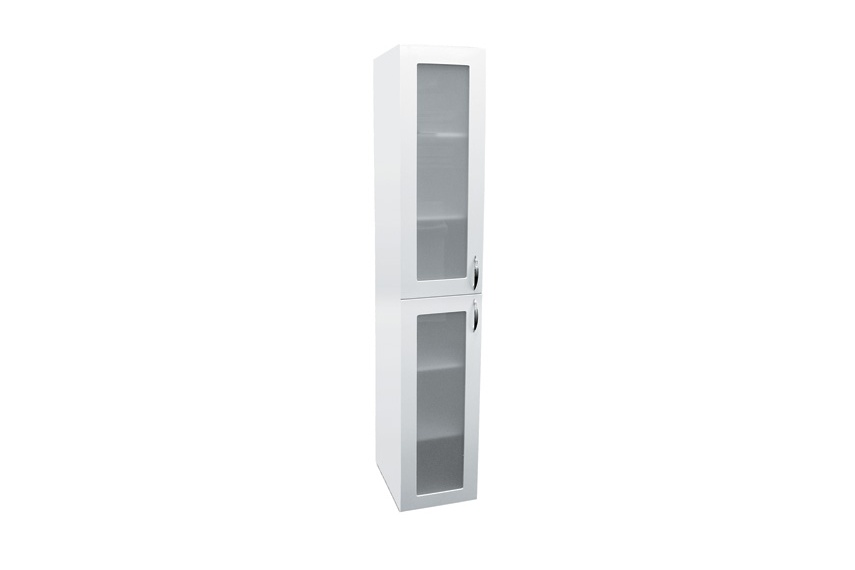 Contact United Distributors