WeatherTight™ residential joinery suite
The WeatherTight™ suite provides a range of styles including hinged doors, french doors, sliding doors, stacking doors, UrbanSliders™, stackers and bi-fold doors which open in and out.
The WeatherTight™ suite was specifically designed to provide an affordable solution for residential joinery and includes design improvements associated with past joinery designs. Its patented designs remove leak risks faced by standard joinery. Along with a range of styles WeatherTight™ has patented connection designs. These include the Altus screw-less connection system used to connect inter-lockers, mullions and transoms.
What is WeatherTight™?
WeatherTight™ is a residential joinery suite. As the name suggests, WeatherTight™ keeps water where it should be – outside your home. It achieves this through a combination of smart drainage design and clever jointing of joinery design.
Just as every part of your home has different requirements, WeatherTight™ has the window and door to suit. Based on a 35mm frame glazing platform width and is capable of accommodating glazing thicknesses of 4mm to 24mm. The range includes high performance products such as UrbanSlider™ and innovative products such as the WeatherTight™ Inline Bi-fold door, which folds back externally to 180 degrees. The external sliding panels and heavy duty anodized track allows for easy opening and closing – there's no sagging or jamming even with the largest panels.
ENERGY EFFICIENT
WeatherTight™ windows and doors help to improve energy efficiency and comfort through the glazing options available. All of the joinery can accommodate 4 – 24mm glazing, so you can achieve optimal thermal performance from the glass combinations.
IMPROVED DRAINAGE
WeatherTight™ window frames have been designed to drain away excess water caused by condensation or errant water. The moisture is drained through channels in the joinery and outside your home.
STRONGER JOINERY
WeatherTight™ uses the Altus patented Screwless Crimped Corner Connectors to keep the mitre joints tight and strong. The Connectors also provide controlled paths to drain errant water away.
NO DRILLING TO LET IN WATER
This unique connector system fixes the mullions, transoms and interlockers securely into the frame without using screws. There's no drilling required, so there are no holes for water to leak through.
MORE SECURE DOOR PANELS
Specially designed Torsional Corner Blocks are inserted into the door panel stiles. This makes the door stronger while still being light and easy to open and close.
WeatherTight™ range includes:
Windows (awning and casement)
Stacker and sliding doors and windows
Flushline Slider & Stacker doors
Hinged doors
Bi-fold windows and doors
UrbanSlider™/Stacker

The key objectives of the design were to:
• Reduce frame glazing platform penetrations wherever possible to avoid potential leakage points.
• Provide safe drainage of key areas should errant water penetrate in extreme conditions.
• Provide an attractive, affordable and high performing range of residential joinery products.
• Reduce reliance on sealant as the failure backup solution.
These objectives are met through key design features that include:
• The use of our patented crimped corner connection system to add strength and reduce the risk of leaks at mitred joints on windows.
• A patented mullion connection system for strength and to avoid potential leaks.
• Frames designed to reduce risks of leaking joinery.
• Torsional blocks in doors to improve strength.
• The range accommodates glazing from 4mm to 24mm.
• An extensive range of extrusion profiles that provide for almost every requirement and configuration.
• Joint soakers on bottom joints, that drain to the exterior.
The WeatherTight™ window system provides an innovative breakthrough in the window and door industry. For 40 years windows and doors have essentially been made the same way, screwed together at joints with an application of sealant to the underside of the joint.
As more joinery is delivered to site unglazed due to the weight of double glazing, the racking and twisting of joinery during delivery and installation further increase the risks of joints being stressed and failing, particularly on large or "special" type windows.
Most brands still drill holes through outer frames glazing platforms where mullions and transoms meet and seal around the underside of the screws to prevent leaks. The problem is these joints can fail before being installed and eventually cause water damage to the building.
Altus patented connection systems provide a much more practical and reliable solution for frame joints. The team designed a unique method of crimping and sealing mitred joints and a connection system for transoms, mullions, and common interlocking connections.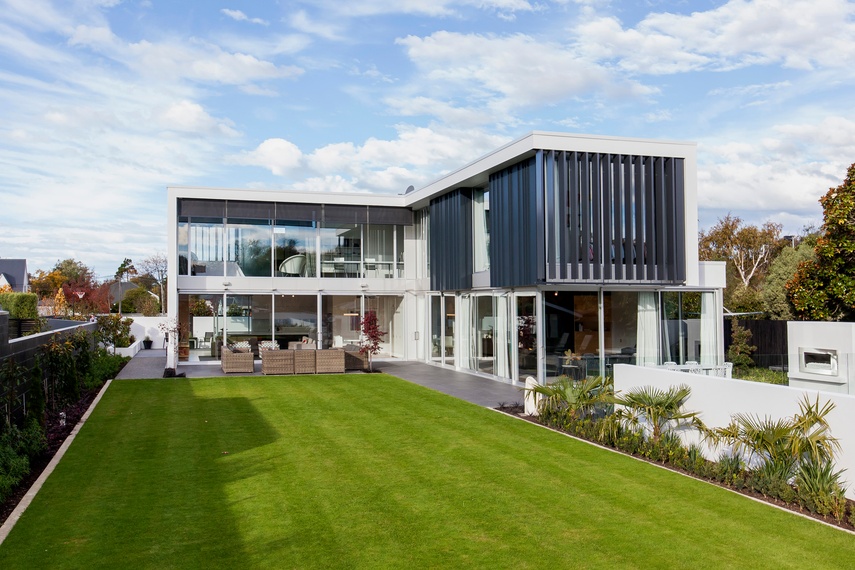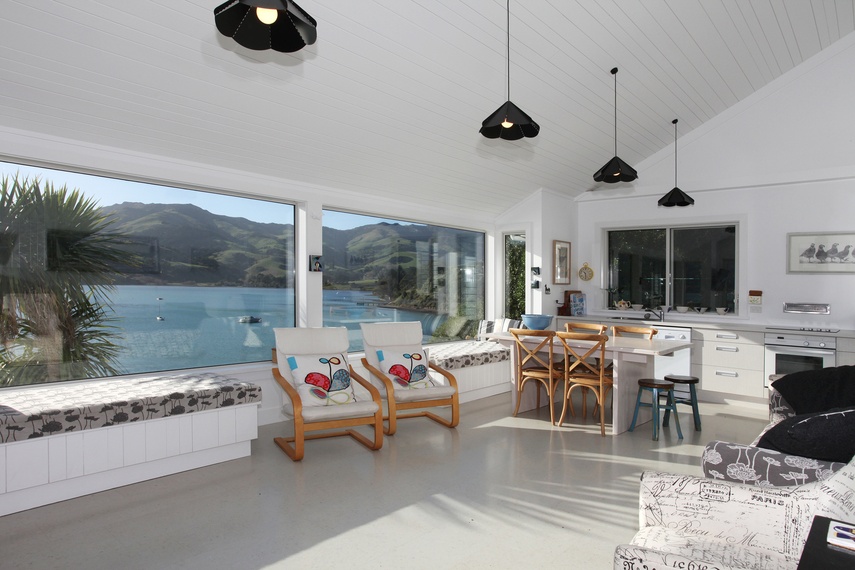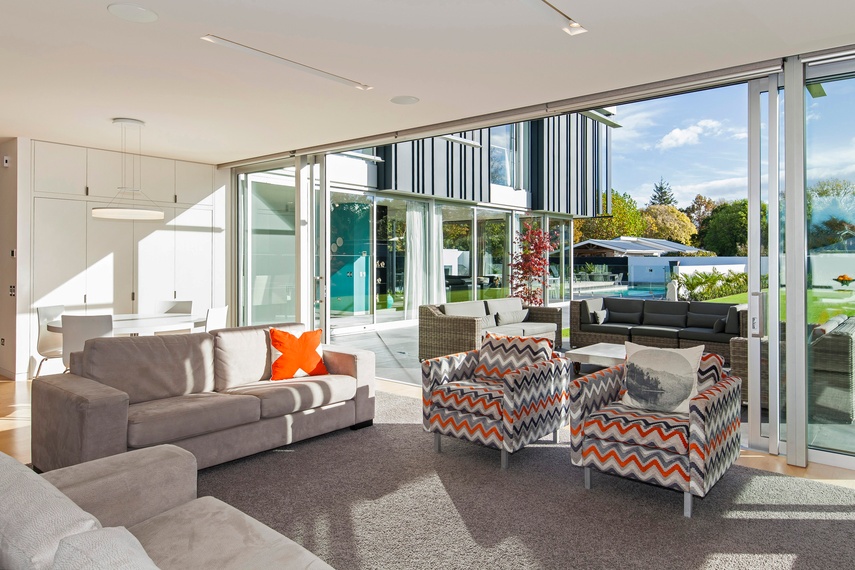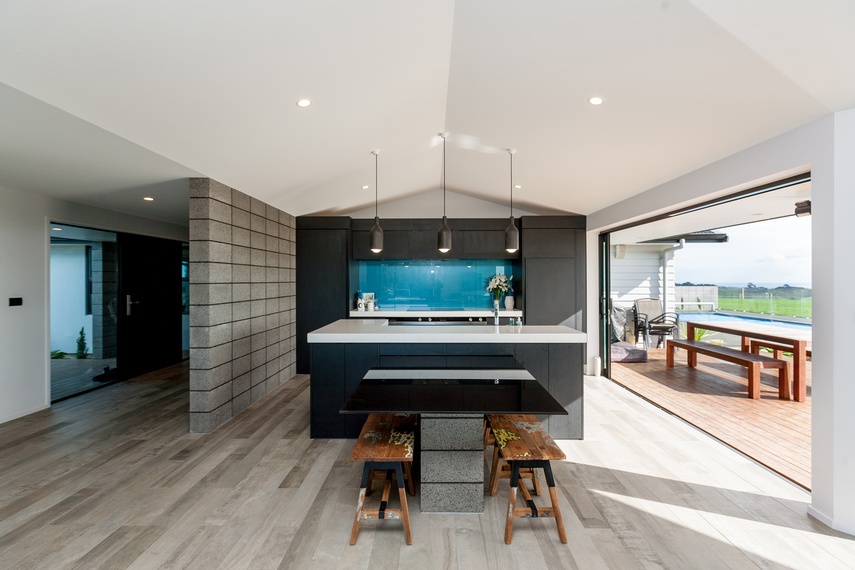 Contact Nulook Windows & Doors
More Nulook Windows & Doors products